WHAT TO EXPECT FOR YOUR CHILD
Lake County's Premiere Martial Arts Academy since 1997
For over 15 years, The Northshore Academy of Martial Arts has learned and refined the "Martial Arts Student Experience". Here's what you and your child can expect when walking through our doors:
Rank Certified Martial Arts Instructors that are Second to None
A great Martial Arts Instructor is essential for a students positive and results oriented experience. Our Rank Certified Martial Arts instructors are hand-picked for their passion, expertise, knowledge, patience, their ability to work with children and for their desire to teach the profound lessons of both martial arts… and life.
At The Northshore Academy of Martial Arts, Our Instructors are extremely passionate to help your child learn and grow. We work with each student… on an individual level – assisting, encouraging and teaching the physical and mental techniques needed to excel, surpass personal limitations and rise above challenges. Our instructors are always available, eager to answer any questions and will be by your child's side… every step of the way.
A Positive Martial Arts Environment
Our system combines age-appropriate, realistic martial arts techniques with exciting drills, intelligent games and safe sparring to create Martial Arts classes that students look forward to. Our classes are separated by age and ability level, giving our students the personal attention they need to become accomplished martial artists and future responsible and caring adults.
Our patient, friendly and Rank Certified Instructors ensure that each student progresses physically and mentally at his or her own pace while remaining motivated throughout class. At The Northshore Academy of Martial Arts, we develop confidence through continuous positive reinforcement, while challenging students to self motivate… bringing out their personal best while developing strong character, patience, respect, courtesy, responsibility and the value of hard work. These qualities will last a lifetime and are the foundation for strong personal development and leadership characteristics.
A Clean Martial Arts Environment
Our facility is impeccably organized, clean and sanitary at all times. In addition to our daily cleaning routine for mats, equipment and bathrooms, we utilize advanced-technology virus and bacteria-killing systems. We scrub the matts, sweep & mop the floors and wipe down door handles, seating and equipment multiple times per day.
A Safe Martial Arts Environment
At The Northshore Academy of Martial Arts, we provide a non-intimidating, fun, positive and safe environment which allows your child to get the most out of every class. Programs are comprehensive, balanced and offer students the ability to learn technique, strength, confidence, and self-defense in a safe and controlled environment. We believe that all of our programs should be serious, fun and safe at the same time. Our students are always safe and comfortable in class – getting the best Martial Arts experience possible.
A Note about about Optional Safe Sparring Classes:
Sparring is included and offered to all Youth and Teen students (Ages 7-17). It is however, OPTIONAL and a SEPARATE class from our Martial Arts Core Curriculum. We don't believe that a person should be pushed into a situation where they have to have physical contact with another person in a striking or kicking environment. We take this very seriously and are experts in working with students entering this environment voluntarily, for the first time and with parental permission.
Although Sparring is always optional at The Northshore Academy of Martial Arts, for many students sparring represents the most exciting part of their training. Indeed this may well be the place where a student's knowledge finds a very practical application. Sparring is fun and will quickly develop a student's confidence, self-esteem, hand-foot-eye coordination, agility, balance, speed, and physical stamina.
We believe that Safety is of the utmost importance and all students will have a specific and well understood structure of rules and expectations, to keep things safe and fun. In addition, all Sparring Classes are supervised by multiple Rank Certified Instructors in a SAFE and CONTROLLED setting. All students utilize the highest quality sparring and protective gear on the market – Safety is our number one priority… and we don't cut corners.
A Family Martial Arts Environment
We are proud to say that our Martial Arts school has become a pillar of learning and growth in the Lake County and Chicagoland area – the perfect environment for students and their families to come together, motivate each other while encouraging one another to learn and grow in Martial Arts… and in life. Our Youth Leadership students are trained to help out first time students from day one. All of our students are their for one another… cooperating and assisting each other during class… partnering up for exercise and technique applications while motivating and encouraging each other to be their best.
In addition to our regular classes we host numerous events for our students including picnics, bowling, open house, holiday and children's birthday parties. At The Northshore Academy of Martial Arts, our youth have a great time meeting new friends while developing character and learning life-changing martial arts skills. Our Parents have fun with a staff and organization they can trust.
We Look Forward to Meeting You and Your Family
Please take the time to browse our website and learn why The Northshore Academy of Martial Arts is considered "Lake County's Premiere Martial Arts Academy since 1997". We encourage you to call us, stop by and sit down with us to see first hand what sets The Northshore Academy of Martial Arts apart from the rest.  We look forward to meeting you and your family.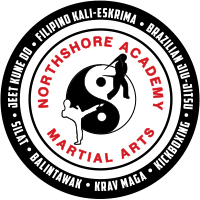 Enjoy a Free Week of Classes!
Thank you for visiting Northshore Academy of Martial Arts in Libertyville, IL.Sign up below and Take advantage of our Free 1 Week Trial Promotion.  We look forward to hearing from you!
ACADEMY
YOUTH PROGRAMS
STUDENT LOGIN
PARENTS
ADULT PROGRAMS
EVENTS
LOCATION
Northshore Academy of Martial Arts
281 Peterson Road
Libertyville, Illinois 60048
DIRECTIONS

We are Located in the
Peterson Commons
Center next to Lino's
and Catered Productions
Directions: Click Here
CONTACT
Phone:  847-573-1672
Email: Click Here
Facebook: Click Here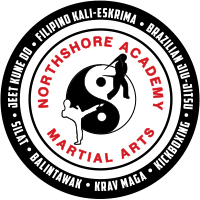 Thank you for visiting Northshore Academy of Martial Arts.  Take a moment to browse our website and feel free to contact us with any questions you may have... We are here to help.