THE NSA DIFFERENCE
Lake County's Premiere Martial Arts Academy since 1997
Choosing the right Martial Arts School in Lake County, Illinois and Chicagoland area can seem like a tough decision. With so many schools and styles to choose from, how do you know which school is the right one? At The Northshore Academy of Martial Arts, we think it is very important that you make the most informed decision when making any commitment for yourself… or your children.
With that said… No other Martial Arts School in the Lake County area offers our Character Development Program …or… the rank certified, realistic and credible self-defense techniques that we have to offer. Many Martial Arts schools provide a family-friendly atmosphere, but the integrity of the training is questionable and often tilts toward a "Fitness Only" mentality. Other Martial Arts schools offer a "hard-core" fight training environment with commitment only to the most vicious and brutal aspects of the Martial Arts. This is extremely unfriendly and intimidating to beginners.
The Perfect Balance
We have developed the perfect balance of the best that Martial Arts has to offer. Serious Self-Defense in a fun and result oriented environment.
At The Northshore Academy of Martial Arts, we have created a positive atmosphere of respect and an unwavering commitment to the realistic self-defense techniques, integrity and long standing history of the martial arts. This commitment is shared by our Rank Certified Instructors, NSA Parents and students alike.
A great Martial Arts Instructor is essential for a students positive and results oriented experience. Our Rank Certified Martial Arts instructors are hand-picked for their passion, expertise, knowledge, patience, their ability to work with children and for their desire to teach the profound lessons of both martial arts… and life.
At The Northshore Academy of Martial Arts, Our Instructors are extremely passionate to help you or your child learn and grow. We work with each student… on an individual level – assisting, encouraging and teaching the physical and mental techniques needed to excel, surpass personal limitations and rise above challenges. Our instructors are always available, eager to answer any questions and will be by you… or your child's side… every step of the way.
We Look Forward to Meeting You and Your Family
Please take the time to browse our website and learn why The Northshore Academy of Martial Arts is considered "Lake County's Premiere Martial Arts Academy since 1997". We encourage you to call us, stop by and sit down with us to see first hand what sets The Northshore Academy of Martial Arts apart from the rest.  We look forward to meeting you and your family.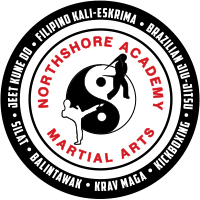 Enjoy a Free Week of Classes!
Thank you for visiting Northshore Academy of Martial Arts in Libertyville, IL.Sign up below and Take advantage of our Free 1 Week Trial Promotion.  We look forward to hearing from you!
ACADEMY
YOUTH PROGRAMS
STUDENT LOGIN
PARENTS
ADULT PROGRAMS
EVENTS
LOCATION
Northshore Academy of Martial Arts
281 Peterson Road
Libertyville, Illinois 60048
DIRECTIONS

We are Located in the
Peterson Commons
Center next to Lino's
and Catered Productions
Directions: Click Here
CONTACT
Phone:  847-573-1672
Email: Click Here
Facebook: Click Here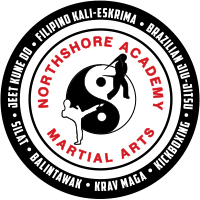 Thank you for visiting Northshore Academy of Martial Arts.  Take a moment to browse our website and feel free to contact us with any questions you may have... We are here to help.