KICKBOXING – LIBERTYVILLE MUAY THAI – ADULT (AGES 15+) 
Lake County's Premiere Martial Arts Academy since 1997
Muay Thai is also known as the "Art/Science of 8 Limbs" and is revolving around use of the 2 fists, 2 elbows, 2 knees and 2 shin/feet. Muay Thai, translated into English as Thai Boxing, is the national sport of Thailand and is a martial art with origins in the ancient battlefield tactics of the Siamese (or Thai) army. It evolved from Krabi-Krabong, literally sword and baton, the hand-to-hand tactics of the Thai army. The early Muay Thai bouts pitted different companies within the Siamese army against each other with few rules and no weight divisions or time limits. They became quite popular and eventually were shown in stadiums across the country. In the early 20th century time limits, boxing gloves, and a uniform set of rules were introduced. During the latter half of the 20th century Muay Thai was exported to many countries and is now practiced by hundreds of thousands of people all over the world.
Muay Thai is known as "King of the Ring" in kickboxing circles. These fights feature punches, kicks, elbows, knees, standing grappling, and head-butts to wear down and knock out opponents. Thai training methods develop devastating power, speed, and superb cardiovascular endurance as well as fighting spirit. Muay Thai training is also quite safe thanks to sophisticated pad training that evolved to keep fighters healthy between fights. Muay Thai has also proven very effective outside the ring and has been embraced enthusiastically by practitioners of a variety of self-defense, sporting, military, and law enforcement activities.
THE NSA KICKBOXING TRAINING CURRICULUM
Our specialized NSA Muay Thai curriculum is both fight applicable and fitness intense. It is safe for the novice to begin their training as well as seasoned veteran since all students are separated by experience.
At The Northshore Academy of Martial Arts, You will find the best quality of instruction as well as a spacious facility to train in. We promote a highly positive environment that includes all the benefits of our NSA Muay Thai Classes including:

Amir Deleon - Head Kickboxing Instructor
Sensei Amir is considered one of the "Original Students of the NSA" with Training that now exceeds over 20 years. His approach compliments The Northshore Academy of Martial Arts with a style that is intense, thorough and effective. His Kickboxing Instructor style results in a system where students invariably increase their Martial Arts knowledge, enhance their individual skill sets and achieve only their best while having fun at the same time.
WHAT WILL YOU LEARN IN OUR ADULT LIBERTYVILLE KICKBOXING PROGRAM
The Best Kickboxing In Libertyville… Since 1997.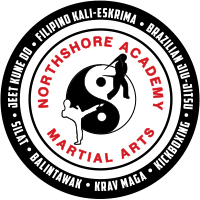 Enjoy a Free Week of Classes!
Thank you for visiting Northshore Academy of Martial Arts in Libertyville, IL.Sign up below and Take advantage of our Free 1 Week Trial Promotion.  We look forward to hearing from you!
THE BENEFITS OF OUR ADULT KICKBOXING PROGRAM
Get Started In Our Libertyville Kickboxing Program Today!
We encourage you to take advantage of our family discounts and free trial period…Try us out while meeting friendly staff, parents and students. Click here to get started with your free week trial period. If you have any questions about our programs, Please feel free to contact us at 847.573.1672. Thank you for your interest in The Northshore Academy of Martial Arts… We look forward to hearing from you!.
ACADEMY
YOUTH PROGRAMS
STUDENT LOGIN
PARENTS
ADULT PROGRAMS
EVENTS
LOCATION
Northshore Academy of Martial Arts
281 Peterson Road
Libertyville, Illinois 60048
DIRECTIONS

We are Located in the
Peterson Commons
Center next to Lino's
and Catered Productions
Directions: Click Here
CONTACT
Phone:  847-573-1672
Email: Click Here
Facebook: Click Here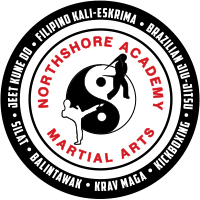 Thank you for visiting Northshore Academy of Martial Arts.  Take a moment to browse our website and feel free to contact us with any questions you may have... We are here to help.