UNDERSTANDING ACCREDITATION
Rank Certification and Affiliation
The Northshore Academy of Martial Arts is Lake County's Premier Martial Arts Academy with an award winning character development program. Our students are taught in a safe, friendly and positive environment with only Rank Certified instructors. The Northshore Academy of Martial Arts is recognized and accredited by the following organizations: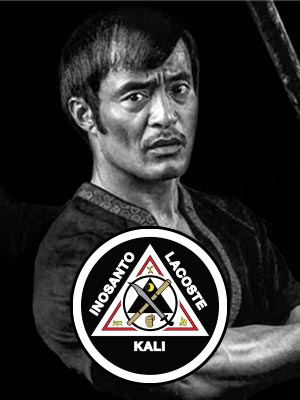 Our School is Certified by the Legendary Dan Inosanto

Jeet Kune Do and the Filipino Martial Arts
The only Lake County, Illinois school certified by the Legendary Dan Inosanto in Bruce Lee's Jeet Kune Do and Filipino Martial Arts.
Dan Inosanto teaches The Art and Philosophy of Jeet Kune Do, Filipino Martial Arts, Shoot wrestling, Brazilian Jiu Jitsu, Muay Thai, Silat, mixed martial arts and other arts at his Marina del Rey, California school, the Inosanto Academy of Martial Arts. He received a shodan from and was an instructor for Ed Parker in American Kenpo Karate before becoming a student of Bruce Lee.
Inosanto is one of three people allowed by Bruce Lee to teach his Martial Arts system (Taky Kimura and James Yimm Lee being the other two), and the only one to be given Instructorship in Bruce Lee's Jeet Kune Do of the third level. Inosanto also studied with dozens of martial arts masters elsewhere in the United States, Southeast Asia, and Europe, including Johny Lacoste (Kali, or Kamot Lihok, lit. "Hand Movement"), and Chai Sirisute (Muay Thai). After Bruce Lee's death, he has become the principal spokesperson and historian for Jeet Kune Do. He has had minor roles in a number of movies, including Bruce Lee's uncompleted last film Game of Death (1972). During this time period (1967–75), he also taught physical education at Malaga Cove Intermediate School in Palos Verdes Estates, California.
Always a student himself, he continues to train with many highly regarded martial artists. Consequently, he holds Instructor or black belt level ranks in numerous, different martial arts. In addition, he is well known for promoting the Filipino Martial Arts. He is responsible for bringing several obscure forms of the South East Asia Martial Arts into the public eye such as Silat, a hybrid combative form existing in countries as Indonesia, Malaysia, and the Philippines. He has recently acquired his black belt in the Machado family style of Brazilian Jiu Jitsu. He trained Shoot wrestling under Yorinaga Nakamura. Currently he is the vice-president of Lameco International, carrying on the Eskrima of the late Filipino martial artist Edgar Sulite.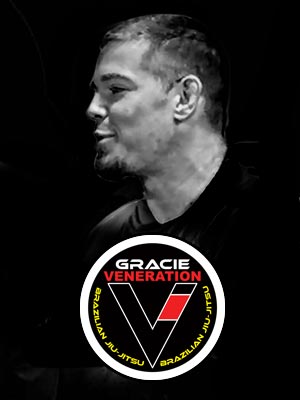 Our School is a Certified Member of the Veneration Brazilian Jiu Jitsu Affiliation
Brazilian Jiu Jitsu
The only Lake County, Illinois school affiliate for Veneration Brazilian Jiu Jitsu under Gracie Barra Black Belt Professor Dave Rosenmarkle whose accolades include:
1st Degree Black Belt in Brazilian Jiu-Jitsu

First Gracie Barra Black Belt in WI

Black Belt in Pankration

USAFPA Ten32 Defensive Tactics Trainer

Brazilian Jiu-Jitsu / MMA Competitor

U.S. Army Combatives Instructor / Consultant

U.S. Army Veteran / Operation Iraqi Freedom
Our Veneration Jiu Jitsu program emphasizes getting an opponent to the ground in order to utilize ground fighting techniques and submission holds involving joint-locks and chokeholds. The premise is that most of the advantage of a larger, stronger opponent comes from superior reach and more powerful strikes, both of which are somewhat negated when grappling on the ground. A more precise way of describing this would be to say that on the ground, physical strength can be offset or enhanced by an experienced grappler who knows how to maximize force using mechanical strength instead of pure physical strength.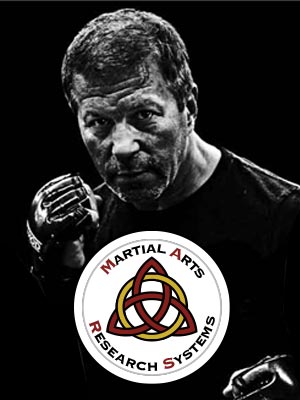 Our School is Certified by and The Midwest Representative for Ron Balicki's Martial Arts Research Systems 

Jeet Kune Do, Silat and the Filipino Martial Arts
Ron Balicki (M.A.R.S. – Martial Arts Research Systems) is one of the few people in the world to have been personally taught and certified by Bruce Lee's protege Dan Inosanto. He has fought professionally both in the U.S.A and Japan. He has also worked as a bodyguard to celebrities and is a Hollywood stuntman and fight choreographer.
With over 35 years of martial arts experience Sifu Ron Balicki is a certified instructor of Jun Fan Jeet Kune Do, Maphilindo Silat and Filipino Kali under Guro Dan Inosanto. In 1987 Ron Balicki further gained practical experience using his martial arts skills when he became a Cook County Deputy Sheriff in Chicago, Illinois.
While working as a Sheriff he helped form the Cook County Sheriff's Special Operations Resistance Team (S.O.R.T.), a team of officers trained to handle riot control. It was during this time that Ron began working as a bodyguard for various Hollywood movie and music stars. Following this Ron again began focusing on his martial arts career this time as a professional Shoot Wrestler. As a shoot wrestler Ron Balicki competed numerous times in Japan and America.
Sifu Ron Balicki continues to develop his martial arts kills and knowledge and has earned instructorships in Thai Boxing, Savate, Lameco Escrima, Wing Chun Gung Fu, Latigo y daga (whip fighting), and Shoot Wrestling.
All these acquired skills and knowledge are the result of a life dedicated to martial arts. This and his law enforcement background, experience as a body guard and fight choreography and movie work make Sifu Ron Balicki a sought after teacher. Ron's natural ability to teach allows him to get his students to high levels of proficiency regardless of whether they are martial arts students, instructors, actors or stuntmen. This ability is one of his biggest strengths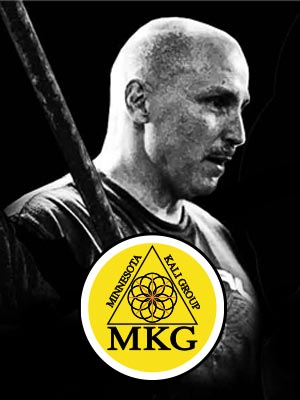 Our School is Certified by Guro Rick Faye of the Minnesota Kali Group

Guro Rick Faye 
Founder of the world renowned martial arts school, the Minnesota Kali Group, Rick Faye is dedicated to the highest levels of training and individual improvement in the martial arts. In addition to being the MKG owner and head instructor of the Minnesota Kali Group and his instructor development organization, MKG International, Rick is considered one of the top instructors in the JKD family world wide. Rick's impressive reputation for seminars on the art, self-defense and law enforcement topics keep him in demand locally, nationally & internationally.
Rick Faye's credentials include 2 Senior Full Instructorships under Dan Inosanto (Jun Fan/Jeet Kune Do & the Filipino Martial Arts), a 5th level Maphilindo Silat Instructorship under Guro Inosanto. He is a regional director for the Thai Boxing Association, U.S.A. and holds the level of Ajarn (Senior Instructor) in Muay Thai under Grandmaster Chai Sirisute. He also holds instructorships in Wing Chun Gung Fu, Sensei Erik Paulson's C.S.W. curriculum (Combat Submission Wrestling) and numerous other arts. Rick's teaching methods have paved the way for both the fighter, the martial artist and the martial art enthusiast to all thrive and excel in this complex and functional martial art system.
Rick's devotion to the art is evidenced by his belief in constant training of the basics and an impressive attention to detail. This enthusiasm is integral to his teaching and helps his students learn and maintain their excitement. The results of this work ethic are obvious in both his art and his teaching.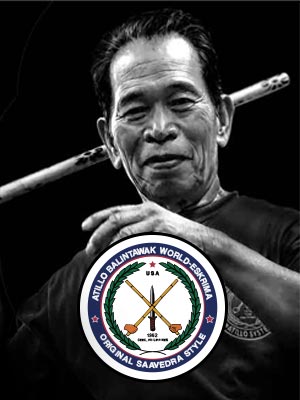 Our School is Certified by and the Midwest Representative for Atillo Balintawak

Grandmaster Atillo
Established in 1952, Atillo Balintawak is a powerful Filipino martial art developed by Grandmaster Crispulo "Ising" Atillo based on the style of the legendary Grandmaster Doring Saavedra. This art focuses on stick fighting and its application with bladed weapons, as well as empty hands. Efficiency and power are put together to produce this fighting system. It is a highly efficient style in combat and tournament situations.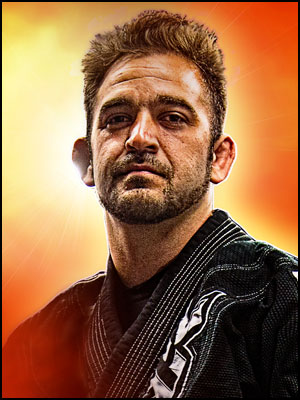 Our School is Certified by Guro Hock Hochheim in SFC Combatives

Guro Hock Hochheim
The Scientific Fighting Congress (SFC) is an organization created in the mid-90′s to teach realistic, life-saving self-defense. Its founder, W. Hock Hochheim, an Army veteran, law enforcement officer, and black-belted martial arts instructor (including a Black Belt Magazine Weapons Instructor of the Year), is a world-renowned expert in the field. Hock saw the need for bridging the gap between the military, law enforcement, and martial arts communities to share the knowledge that each had with the others. To this he also added the contributions of the "aware citizenry" such as sports training, medicine, psychology and the law to form a comprehensive body of knowledge and training program for realistic self-defense and combatives.
SFC Concepts
There are several concepts about the SFC that make it a world-class system. It is principle-based, as opposed to technique-based, making it more adaptable. It's comprehensive in its coverage of all aspects of combatives, from initially identifying and avoiding dangerous situations, to dealing with the legal ramifications afterward. The SFC is divided into various interrelated programs or "styles" that allow focused attention into specific areas of self-defense. At present these programs are:
Unarmed Combatives (UC)
Knife/Counter-Knife Combatives (KC)
Solo/Dos Manos System (SDMS)
Gun/Counter-Gun Combatives (GC)
Close-Quarter Combatives (CQC)
Police Judo (PJ)
Pacific Archipelago Combatives (PAC)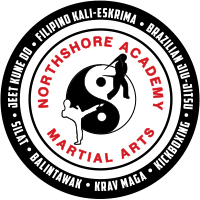 Enjoy a Free Week of Classes!
Thank you for visiting Northshore Academy of Martial Arts in Libertyville, IL.Sign up below and Take advantage of our Free 1 Week Trial Promotion.  We look forward to hearing from you!
ACADEMY
YOUTH PROGRAMS
STUDENT LOGIN
PARENTS
ADULT PROGRAMS
EVENTS
LOCATION
Northshore Academy of Martial Arts
281 Peterson Road
Libertyville, Illinois 60048
DIRECTIONS

We are Located in the
Peterson Commons
Center next to Lino's
and Catered Productions
Directions: Click Here
CONTACT
Phone:  847-573-1672
Email: Click Here
Facebook: Click Here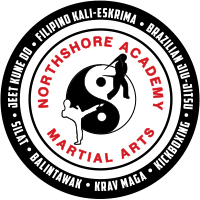 Thank you for visiting Northshore Academy of Martial Arts.  Take a moment to browse our website and feel free to contact us with any questions you may have... We are here to help.