WHAT OUR PARENTS HAVE TO SAY
Lake County's Premiere Martial Arts Academy since 1997
Our Commitment to your child's excellence is our number one priority…and we don't take this responsibility lightly. We encourage parents and potential students to observe any of one our youth classes while taking the time to speak with NSA parents directly. If you have any questions, would like to schedule a tour or even take advantage of our Free Trial Period…Please feel free to call or stop in anytime. We look forward to hearing from you. In the meantime…Here are just a few things our parents have to say about the Northshore Academy of Martial Arts in Libertyville, Illinois.
Megan B. – Libertyville,IL
My 4 and 1/2 year old son attends Northshore Academy of Martial Arts, and I could not recommend it more.
He has some sensory processing issues and some issues with focus, and the sensei's and the coaches at this academy work extra hard to ensure that my son is as successful as he can be.
He has been attending there for almost 4 months, and I do believe it is helping his attention and listening skills.
Mary M – Lake Villa, IL
Last September, my son and I stopped in to check out NSAMA. We were greeted by the owner and head Sensei. We immediately felt at home! They talked to me AND my son, while providing answers to all of our questions. As we walked out my son said, "Mommy can I go there tomorrow?" Needless to say, we haven't missed a class since then.
We both love everything about this academy! The staff is extremely friendly and supportive. The Sensei's genuinely care about the students and their success! If a child is having difficulty, or just needs a little extra attention, the sensei's aren't afraid to provide it. My son is learning to focus and have fun at the same time! If you're looking for a school to learn and grow your child's Martial Arts and life skills, then North Shore Academy of Martial Arts is the place for you!
Mindy D. – Libertyville,IL
So glad we landed at Northshore Academy of Martial Arts two years ago for our then 6 and 8 year-olds! They've grown in physical fitness, discipline, self-control, responsibility and self-concept as well as learning valuable martial arts skills thanks to this wonderfully balanced and well designed program for kids. Couldn't be happier!
Anthony S. – Vernon Hills, IL
"My six year old son, Tomasz, has been attending NSAMA for nearly one year now. We urge you to consider their program if you are seeking a well-balanced, fully integrated, discipline that your child would not only enjoy, but carry outside the dojo as well.
Master Mark has built a dynamic, full throttle, modernized approach to the kids with a hybrid philosophy of various backgrounds, physical fitness, mental modeling, and lots of fun. They do stress the fun, though your kid will be centered out if goofing around. They are a serious crew.
You, parent, are recognized and encouraged to participate in their training and they strive to make you comfortable and aware during their class. There are no partitions.
Senseii Marc and Jeff are incredibly capable of dealing with large classrooms and do it as if it's magic. You gotta see how much respect they are given…and expect. They are scary knowledgeable in their multiple martial arts backgrounds. You will find their core curriculum very diverse and updated. Imagine MMA for kids with a lot of fun.
You just need to see it. I look forward to taking my son. I suck up their teaching too and practice at home…sorry Scott.
Your child will change…mine did. Just come in and get a free week. Nothing to lose, a lot to gain. Remember when you were a kid and your parents wouldn't take you to that new Karate school? Don't be that parent. Hope this helps."
Jennifer K. – Libertyville, IL
"We love NSA of Martial Arts. We have four daughters, three of them have black belts and the fourth will be going for her black belt later this year. We love the teachers and the positive energy the give to all the kids. My girls have learned great things there that will last them a lifetime. Thanks!"
Marc C. – Libertyville, IL
"Our 7 year old son has been attending NSA for about three and a half months now and we are very happy with the facility and the staff. Our son loves going to each session and has really improved his listening skills, fitness aptitude, self awareness, and respect. The staff does a wonderful job of communicating to a large group of children while keeping them interested, challenged, and involved. We highly recommend NSA to anyone in the area looking for the best martial arts training."
Laura R. – Libertyville, IL
"My 6 year old son has been enrolled with NSA for 3 months now. He loves it! The staff and coaches are very hands on, take pride in their job and definitely go the extra mile with the kids.
When my daughter is old enough, she will be following in her brothers footsteps!"
Joey V. – Libertyville, IL
"The martial arts instructors and programs at this academy are GREAT!!! The entire staff is friendly, dedicated and hard working.
We couldn't be more pleased with the growth we have seen in our child. He has gone from being a reserved and tentative "Little Dragon" to an outgoing and confident brown belt involved in the academy's "Leadership" program helping younger students. Watching his growth throughout this process has been extremely gratifying.
The program focuses on developing a child physically, mentally and socially. This is much more than a martial arts studio interested in "stamping out " black belts. The focus here is on helping children become happy, respectful, self-reliant and productive members of society.
Best wishes on continued success for NSAMA."
Joe V.
Randy S. – Arlington Heights, IL
The Northshore Academy of Martial Arts, sometimes referred to as NSA or NSAMA, is one of the best schools in the Midwest. They really stand out in their offering of Jeet Kune Do, Filpino Martial Arts, and other systems are are unique to the area like Silat, Muay Thai and Grappling. The instructors are well trained with many years of experience in training and teaching. If you want to grow or elevate your knowledge beyond your plateau, this is the place to train!
Joe S. – Round Lake, IL
"We have 2 boys enrolled at NSA, 11 and 7 years old and both of them love it. The Instructors are great and work well with Parents and each other to make the best possible class each and everyday. Multiple techniques, Belt advancing along with monthly goals and testing is really the best around."
Richard T. – Gurnee, IL
"This is not the place if all you want is a black belt. NSA really stresses life skills and leadership skills. The kids are encouraged to improve themselves. The program teaches self defense methods that work in real world situations. The youth program incorprates many martial arts disciplines so my family gets well rounded exposure of marital arts, kickboxing, Ju Jitsu, etc. The adult program has a variety programs which also makes NSA a great place for the entire family to train. The staff is friendly and very professional. You can tell that the staff and the students enjoy being there."
Krina L. – Wadsworth, IL
"My 10 year old daughter came up with the idea of taking martial arts. I thought it would be another class that she would take and then want to quit. I was wrong, and after a little over a year, she just received her green belt.
Everyone at NSA, from Monica at the desk to Sensei Marc and Sensei Jeff and everyone in between, is friendly and knowledgable. The instructors personally greet each and every parent and keep us up to date about everything via whiteboard, email and talking to us during class.
The kids learn so much about different forms of martial arts, but one thing I didn't expect was the discipline and constant teaching about being respectful to others, especially for family and themselves.
My family moved recently, and even though there are a few other places that are much closer to our home, we choose to stay at NSA. They are that good.
Thanks for everything!!"
Donna C. – Libertyville, IL
Love that they offer a week of free classes to try it. My daughter wanted to do Karate and I wasn't sure if she would really like it, but after doing the trial week she wanted to continue. I like that they teach lessons about discipline, getting lost, stranger danger, etc…those things that don't always sink in when coming from parents over and over.
Tony G. – Libertyville, IL
The experienced and focused instructors guide the students using methods that reach all. The lessons relate school to community to family and self. My boys love to attend class where they learn more every session.
Jen L. – Libertyville, IL
This martial arts school provides solid instruction and character development for students of all ages. Our family is very impressed with the program for kids and youth, and our son enjoys the program here tremendously. I also enrolled in a women's self-defense class and learned a lot of useful information. The owner, instructors and staff treat you like family here. Check this great establishment out!
Judy T. – Libertyville, IL
"Our eight year old son started doing martial arts at NSA a few months ago and I have been impressed with everything about the facility. The instructors really seem to care about the childrens' progress (both physically and mentally). My son has learned how to defend himself and has new self-confidence. NSA is a safe place for kids to learn martial arts and I would highly recommend it."
Diana D. – Lake Villa, IL
"The Northshore Academy of Martial Arts is the best!!!! I have a son with ADHD and it has helped him with so much in such a short time. The instructors really know how to make it fun and they teach the kids so much more than just martial arts. They are helpful, patient, understanding and so great with the kids. It's something I hope my son sticks with for a very long time!"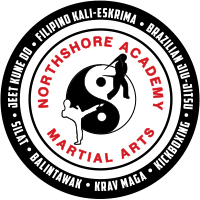 Enjoy a Free Week of Classes!
Thank you for visiting Northshore Academy of Martial Arts in Libertyville, IL.Sign up below and Take advantage of our Free 1 Week Trial Promotion.  We look forward to hearing from you!
ACADEMY
YOUTH PROGRAMS
STUDENT LOGIN
PARENTS
ADULT PROGRAMS
EVENTS
LOCATION
Northshore Academy of Martial Arts
281 Peterson Road
Libertyville, Illinois 60048
DIRECTIONS

We are Located in the
Peterson Commons
Center next to Lino's
and Catered Productions
Directions: Click Here
CONTACT
Phone:  847-573-1672
Email: Click Here
Facebook: Click Here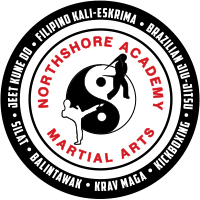 Thank you for visiting Northshore Academy of Martial Arts.  Take a moment to browse our website and feel free to contact us with any questions you may have... We are here to help.