COMBAT ARCHERY – YOUTH & ADULT (AGES 8+)
Traditional Archery Classes 
Explore Archery is an innovative education program focused on introducing beginners of all ages and abilities to the lifelong sport of archery.  Traditional Archery will be the focus and will be taught as a Martial Art, not only in techniques but also in mindset!
What are the Benefits of Archery?
"If you ask any top athlete what percentage of their sport is mental, you'll usually get 90% or higher.  If you ask them what percentage of their time and money they spend on their mental game, it's much lower. If you ask them when they started thinking about their mental game, they say, 'Probably too late."
Archery teaches students important life skills such as scoring and math, team building, problem solving, decision-making, critical thinking and predicting!  The curriculum is developmentally progressive and takes students from simple games to shooting in more complex competitions.
Indoor Archery Facility / Outdoor Archery
Our Indoor archery lets you shoot regardless of conditions outside. When winds howl and snow flies, you don't have to miss out!  Our Indoor ranges keep archers shooting for all seasons.  We have a variety of Outdoor Archery Options and feel that Shooting outdoors offers a different yet vital set of challenges. Targets are set at longer distances, and the sun, wind and temperatures affect your performance.
WHAT WILL YOU LEARN IN OUR YOUTH & ADULT COMBAT ARCHERY PROGRAM 
The Best in Libertyville Martial Arts… Since 1997.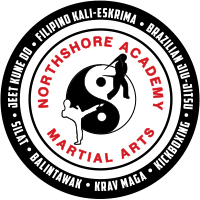 Enjoy a Free Week of Classes!
Thank you for visiting Northshore Academy of Martial Arts in Libertyville, IL.Sign up below and Take advantage of our Free 1 Week Trial Promotion.  We look forward to hearing from you!
THE BENEFITS OF OUR YOUTH & ADULT ARCHERY PROGRAM
Get Started In Our Archery Program Today!
We encourage you to take advantage of our family discounts and free trial period…Try us out while meeting friendly staff, parents and students. Click here to get started with your free week trial period. If you have any questions about our programs, Please feel free to contact us at 847.573.1672. Thank you for your interest in The Northshore Academy of Martial Arts… We look forward to hearing from you!.
ACADEMY
YOUTH PROGRAMS
STUDENT LOGIN
PARENTS
ADULT PROGRAMS
EVENTS
LOCATION
Northshore Academy of Martial Arts
281 Peterson Road
Libertyville, Illinois 60048
DIRECTIONS

We are Located in the
Peterson Commons
Center next to Lino's
and Catered Productions
Directions: Click Here
CONTACT
Phone:  847-573-1672
Email: Click Here
Facebook: Click Here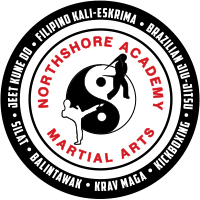 Thank you for visiting Northshore Academy of Martial Arts.  Take a moment to browse our website and feel free to contact us with any questions you may have... We are here to help.