RON BALICKI | FEBRUARY 2020 SEMINAR | LIBERTYVILLE, ILLINOIS
Lake County's Premiere Martial Arts Academy since 1997
The Northshore Academy of Martial Arts is honored to host great friend and mentor Guro Ron Balicki…for an outstanding two day event on Saturday, February 29th and Sunday, March 1st! Train with the best in Jun Fan – Jeet Kune Do, Kali, Panantukan Silat, and more…
This is an opportunity to meet one of the greatest living legends!
The History of Ron Balicki
Balicki grew up in Chicago, Illinois. In 1987 he became a Deputy Sheriff for Cook County, Illinois. He helped form a "Special Operations Resistance Team" which trained officers in riot control. Around this time he served as bodyguard for Hollywood movie and music stars including Steven Seagal, Public Enemy, Kid 'n Play, Queen Latifah and D.J. Jazzy Jeff and Will Smith. Ron began training in the martial arts in the late 1960s, and in 1982 began studying with Dan Inosanto. Balicki earned his full instructor certification under Inosanto in the arts of Maphilindo Silat, Filipino Kali, Eskrima, and Jun Fan Gung Fu (Jeet Kune Do concepts). In addition, Balicki also trained CRCA Wing Chun with Sifu Randy Williams. Balicki has traveled extensively to train Military and Paramilitary organizations from the DEA to local law enforcement agencies, including Navy Seals, Anti-terrorists, the French Secret Service and Homeland Security personnel.
When:
Saturday: February 29th | 10am – 12:30pm: Jun Fan JKD | 1:30pm – 4:00pm: Kali / Filipino Weapons
Sunday: March 1st | 10:00am – 1:00pm: Panantukan Silat (Please bring a Sarong)
Testing TBD and by Approval for those who Prepay the Full 2 Day Seminar by February 1st
**Testing will be available to seminar attendees. Must be scheduled with the Host: Marc Halleck in advance.
Where:
The Northshore Academy of Martial Arts
281 Peterson Road | Libertyville, IL 60048
847.573.1672 | 
[email protected]
Cost:
Full Seminar: $189.00 for all 2 days (Saturday and Sunday) – Early Bird Special
One Session: $110.00 for either Jun Fan JKD, Kali or Panantukan Silat – Early Bird Special
Please Note: After February 15th – the price goes up to $220.00 for Full Seminar and $140 for One Session
Directions:
The Northshore Academy of Martial Arts is conveniently located in north suburban Chicago, only 20 miles south of the Wisconsin border and approximately 10 miles from Fort Sheridan, Gurnee Mills, and Six Flags Great America. Libertyville is easily accessible from Interstate 94 exits at IL Rt 60 (Townline Rd), IL Rt 176 (Rockland Rd), and IL Rt 137 (Buckley/Peterson Rd).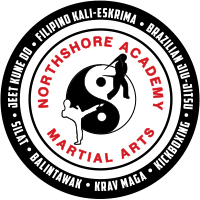 Enjoy a Free Week of Classes!
Thank you for visiting Northshore Academy of Martial Arts in Libertyville, IL.Sign up below and Take advantage of our Free 1 Week Trial Promotion.  We look forward to hearing from you!
ACADEMY
YOUTH PROGRAMS
STUDENT LOGIN
PARENTS
ADULT PROGRAMS
EVENTS
LOCATION
Northshore Academy of Martial Arts
281 Peterson Road
Libertyville, Illinois 60048
DIRECTIONS

We are Located in the
Peterson Commons
Center next to Lino's
and Catered Productions
Directions: Click Here
CONTACT
Phone:  847-573-1672
Email: Click Here
Facebook: Click Here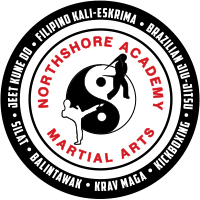 Thank you for visiting Northshore Academy of Martial Arts.  Take a moment to browse our website and feel free to contact us with any questions you may have... We are here to help.